The 53rd annual ČEZ Jizerská 50 cross-country skiing race is behind us. YVENTECH did this sport event for the seventh time. Like every year we displayed all the visual content with the use of LED walls only and we provided the video chain. A few days before the start of the race it looked like the skiers would have to race on smaller tracks, but two days before the start of Jizerská 50 the snow condition got much better and eventually the race took place on the whole original track.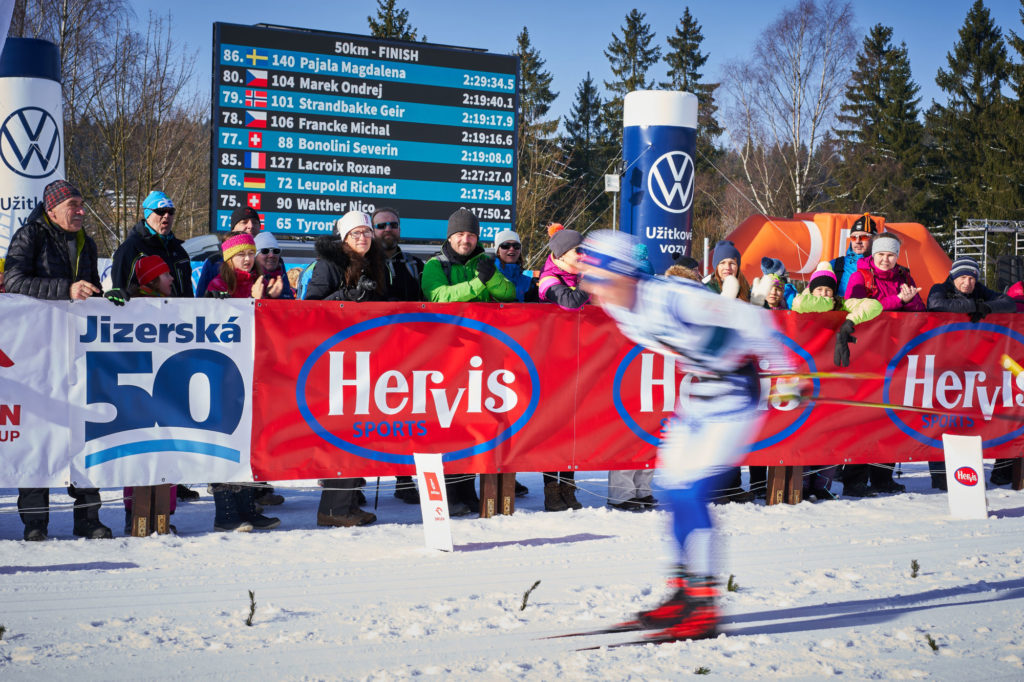 The biggest cross-country skiing race in the Czech Republic was attended by 8 141 racers in all the categories, which is the highest number of the Jizerská 50! Overall seven races were held, which were for all kind of ages. On Saturday there were two races in classic cross-country skiing style. Hervis Jizerská 25 and ČT Jizerská 10. On Sunday the legendary race ČEZ Jizerská 50 was held.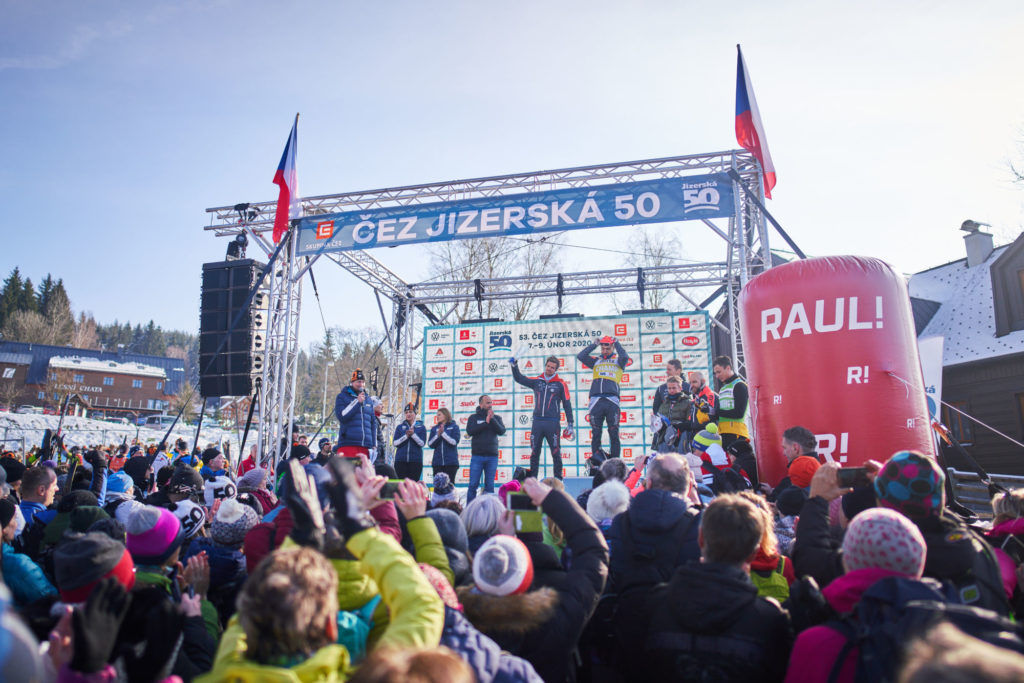 In the Hervis Jizerská 25 two Czech skiers named Tomáš Veber and Klára Moravcová won, ČT Jizerská 10 was skied the fastest by Mateusz Szczotka from Poland and Tereza Hujerová, who is from the Liberec region. The Norwegian Andreas Nygaard won the ČEZ Jizerská 50 in the last few meters of the race. In the class for women the Swedish Britta Norgren won. The best Czech person got on the 21st place. Overall 7 707 skiers skied the ČEZ Jizerská 50 this year.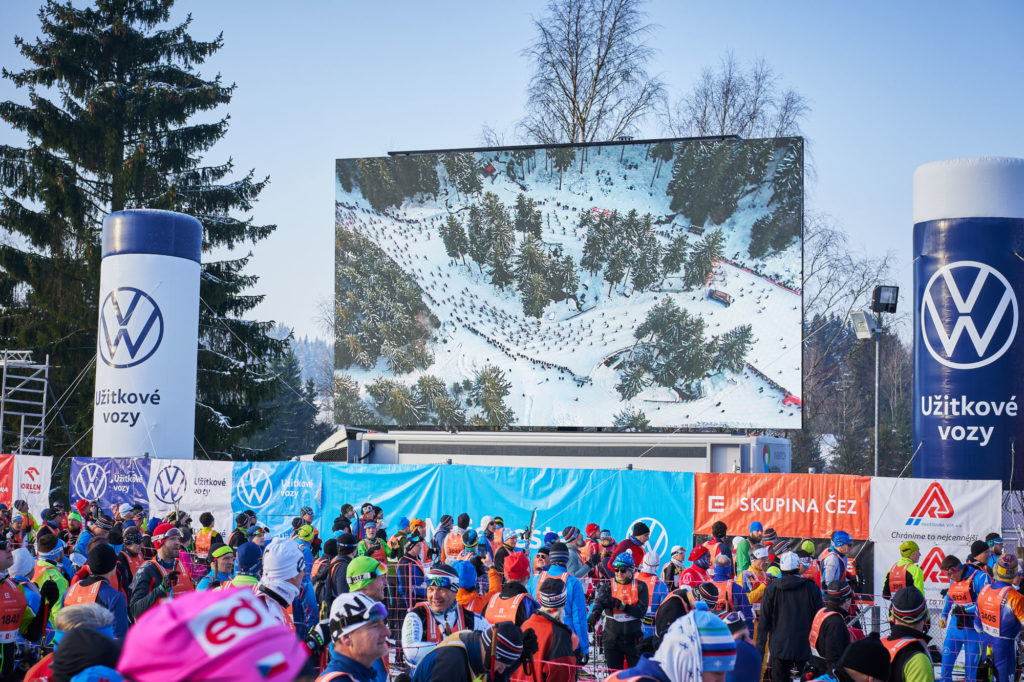 This year YVENTECH completely secured and provided video technique at the Bedřichov Stadium, where the Jizerská 50 was held. At the start we placed our BDF LED container at which we displayed live broadcast of the race. In the centre of the stadium we installed our LED construction with stage at which the organizations announced the winners of each race.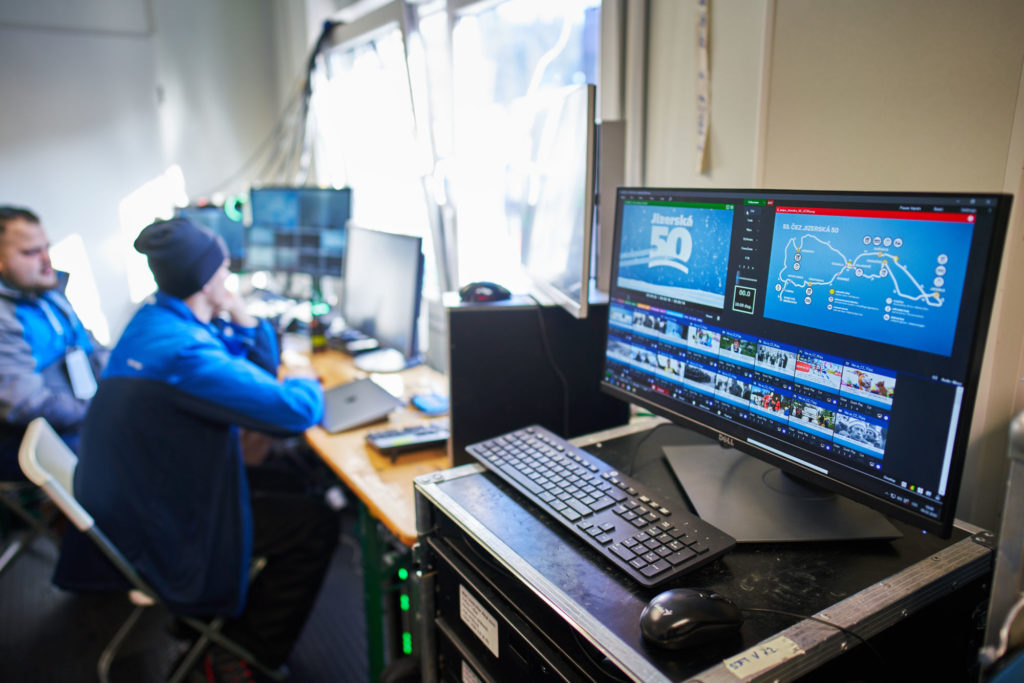 The project manager of the event was David Kramer, who lead the whole YVENTECH CREW, including technicians Jan Bílek and Richard Soják.
Photos by: Stanislav Milata