Almost 500 event professionals came to see what happens when four top event suppliers get together and fill 5,000 m2 with the latest event solutions. In early January we organized an "open house" along with our partners Stones Catering, ForEvents, PVA Expo, Exposale and of course the other members of the oneAVteam, Yventech and Rental PRO.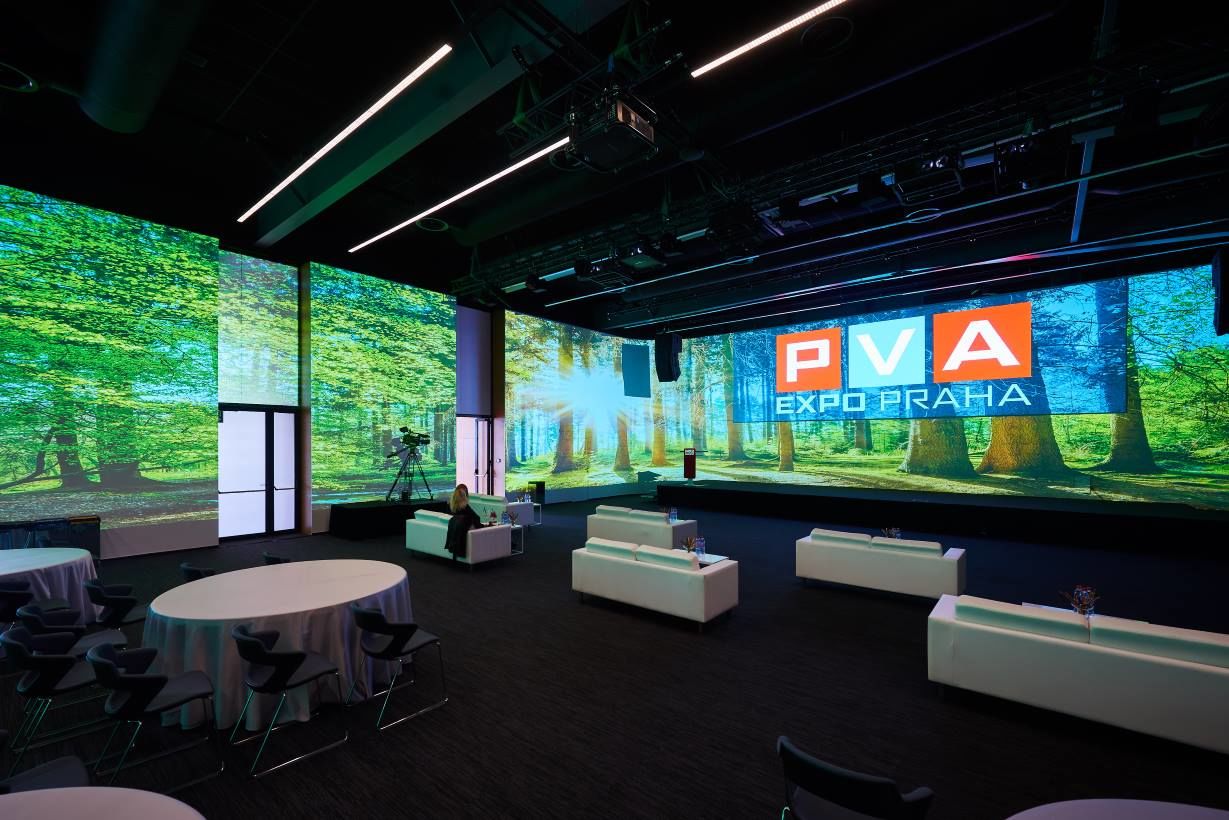 In the conference hall we presented two options for ambient lighting: one effective lighting system that can display either a still image or videos, created by blending several projections together. For contrast we lit another part of the hall using LED bars with several moving gobo lights.
In one of the new exhibition halls we put together a large event expo with inspiration for visitors with different types of event set-up, such as various styles of furniture, décor and catering. Everyone loves interactive technologies, so we arranged several areas featuring interactive solutions and a display area full of engaging new technologies for events and otherwise. Our partners with displays in this area included names like VRgineers, Nausus, Pocket Virtuality and Misterine. Visitors also had the chance to try out virtual reality, augmented reality and other crowd-pleasers that show up at every tech event in recent years.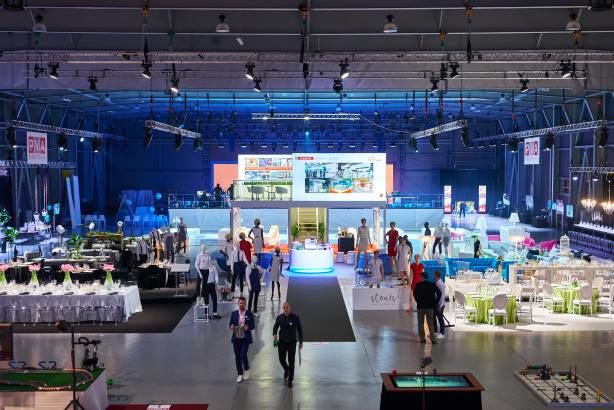 The highlight of the event were the dance performances by the Losers Cirque Company. They came out every two hours to show the crowd their unique blend of modern dance, technology and an amazing light show. Two projections played a critical role in the dance performances – a 4K rear projection and an LED wall screen. This original blend of culture and technology also showed visitors the contrast between these two imaging technologies. The LED screen wall certainly has higher contrast and brighter colors, but it creates a moiré effect when shooting on camera. Projection, on the other hand, offers fast installation and – for 4K projectors – better detail and text legibility.
The whole event was extremely well-received, making the months of preparation well worth it. It was the largest and one of the most inspiring events we have put together for our clients. If you missed it this time, don't worry – we're planning many more educational events for this year. We're also planning the next installment of the event where you (re)discover your sixth sense.