A conference under the stars? No problem! Participants of the Logio corporate conference, which has been helping companies to improve their supply chain management for 15 years, could experience that.
Prague Planetarium is located in Prague's Park Stromovka. It was designed by architect Jaroslav Fragner and opened in 1960. Its dome is one of the largest in the world, with an average of 23.5 m.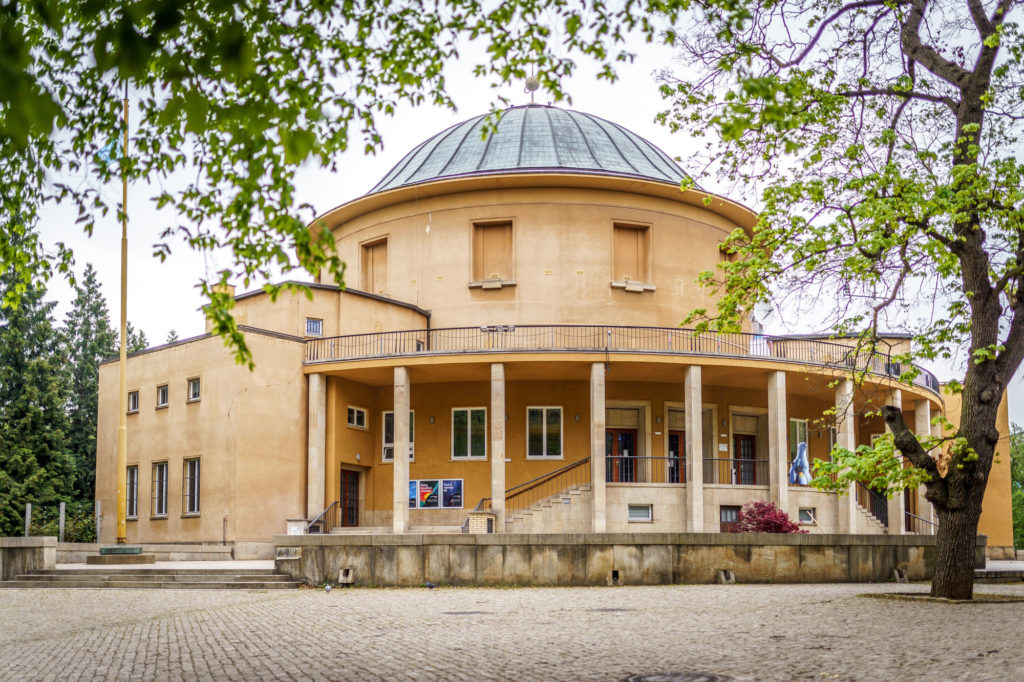 An interesting experience for us was the connection of the integrated technology available at the planetarium and ours. We made a projection that was exceptional just because of the conference venue.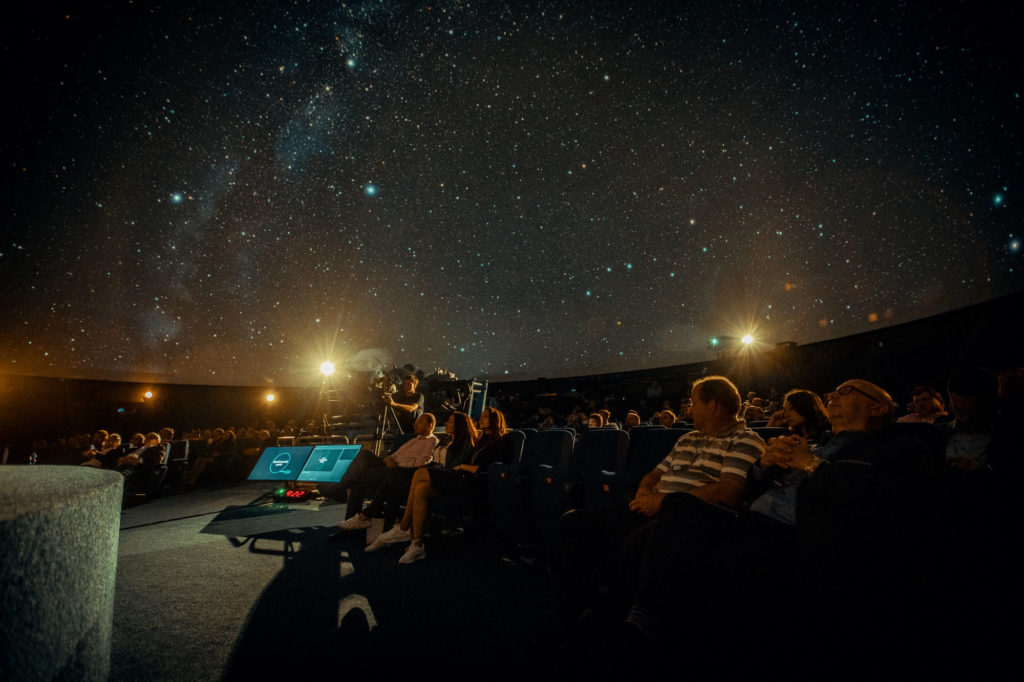 Zuzana Marková from Logio adds: "Every year, we try to make the Úl conference as interesting as possible for our customers. For this reason, we are looking for fresh spaces and we also care about the perfect audiovisual design. We decided to organize Úl19 in the Planetarium Prague, which has a new technology 'fulldome' with projection on a curved dome.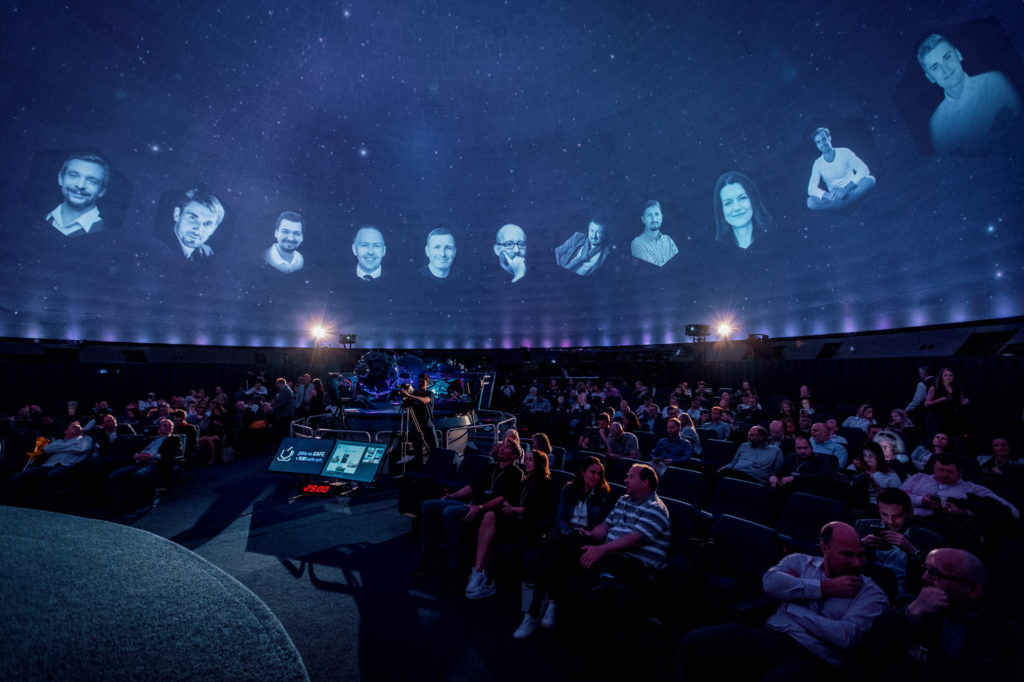 AV Media has helped us make the screen for presentations as large as possible and has provided us with a perfect image and sound transmission. Therefore, it was not necessary to rely solely on the limited Planetarium systems to ensure our audiovisual complexity. We can't even imagine better cooperation. The event was secured with absolute professionalism and, above all with a smile, for which we thank the AV MEDIA EVENTS boys."