Jarek Nohavica, legendary Ostrava singer songwriter after 4 years again in the O2 arena and we could not miss it!
Jarek Nohavica undoubtedly belongs among the legends of the Czech folk scene and many of his songs are well-known. His albums have long been the best selling on the domestic market. RENTAL PRO completely technically secured the concert in the O2 arena.
Ideal coverage has, as usual, been taken care of by an excellent NEXO STM system in several variants. There were about 160 cabinets of NEXO. The main system was the NEXO STM M46 and B112, the NEXO STM M28 and the bass complemented the NEXO STM S118. All connections were controlled by YAMAHA DME and Lake Cards, and the entire network ran through Ethersound.
The simple scene has uniquely enriched the whole light design and superbly tuned lights to help create a unique atmosphere. The lighthouse was a light of the workshop of the Czech ROBE BMFL Blade, 600 wash, Pointe and 1200 wash plus lights from the German company JB – Lighting A8 and P4, but irresistible were conventional lights like Sunstrip, Blinder and Par ingeniously deployed on the scene so that warm bulb the light beautifully complemented the quiet passage of the concert. The entire system was controlled by the MA 2 light.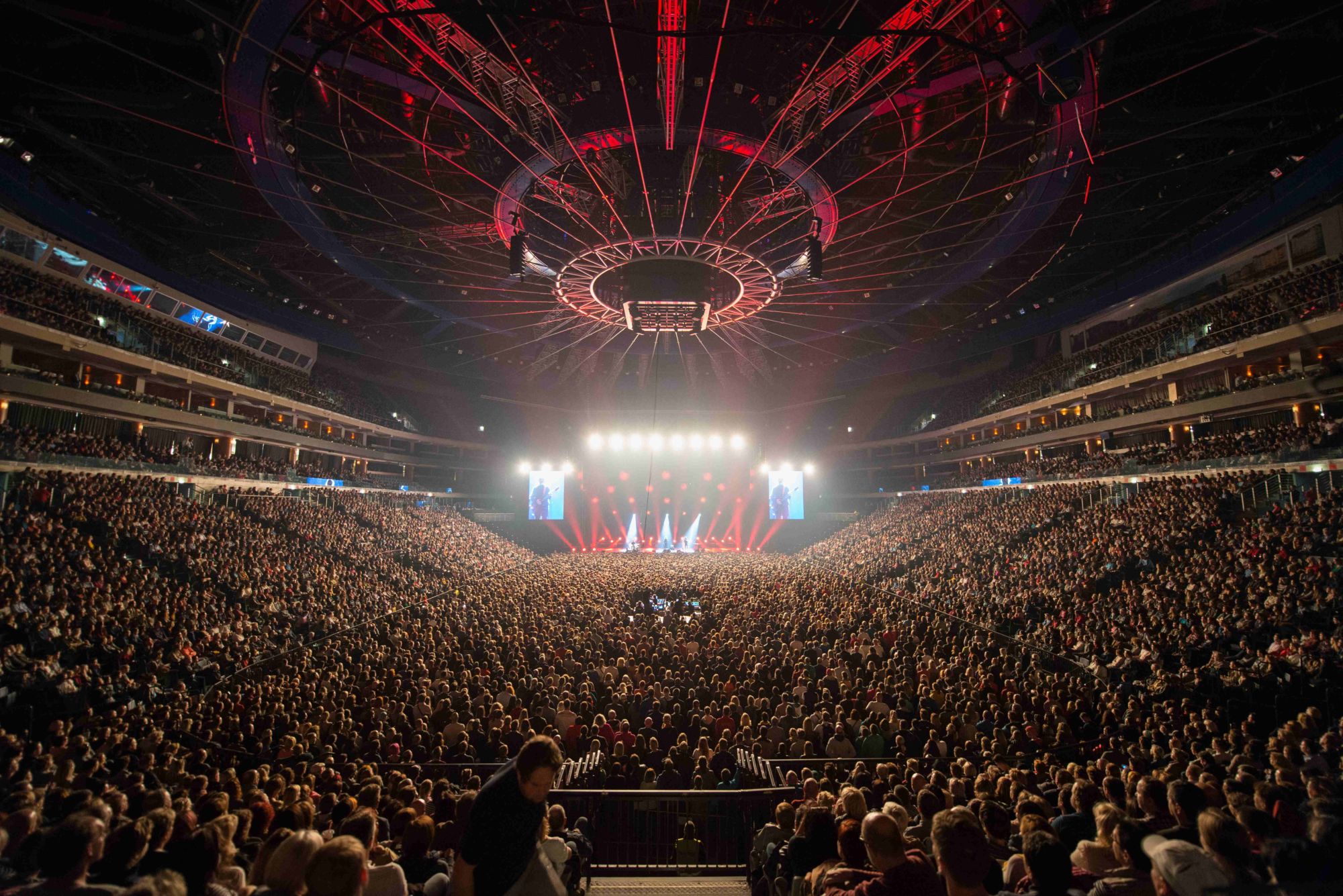 The concert was definitely an exceptional two-hour experience, Jarek performed a great performance that greatly enhanced the technical production of the RENTAL PRO workshop.