Every year the Hilton Hotel Prague and Hilton Hotel Old Town celebrate the New Year spectacularly by organizing an unforgettable New Year's Eve party at the Hilton Hotel Prague. This year it was no different. The inspiration for the thematic party was the successful musical movie, The Greatest Showman. This movie tells a story about visionary, who through fantastic ideas, resilient optimism, and energy, creates a fascinating show filled with amazing jugglers, dancers, acrobats, singers because of this his performance becomes a worldwide sensation.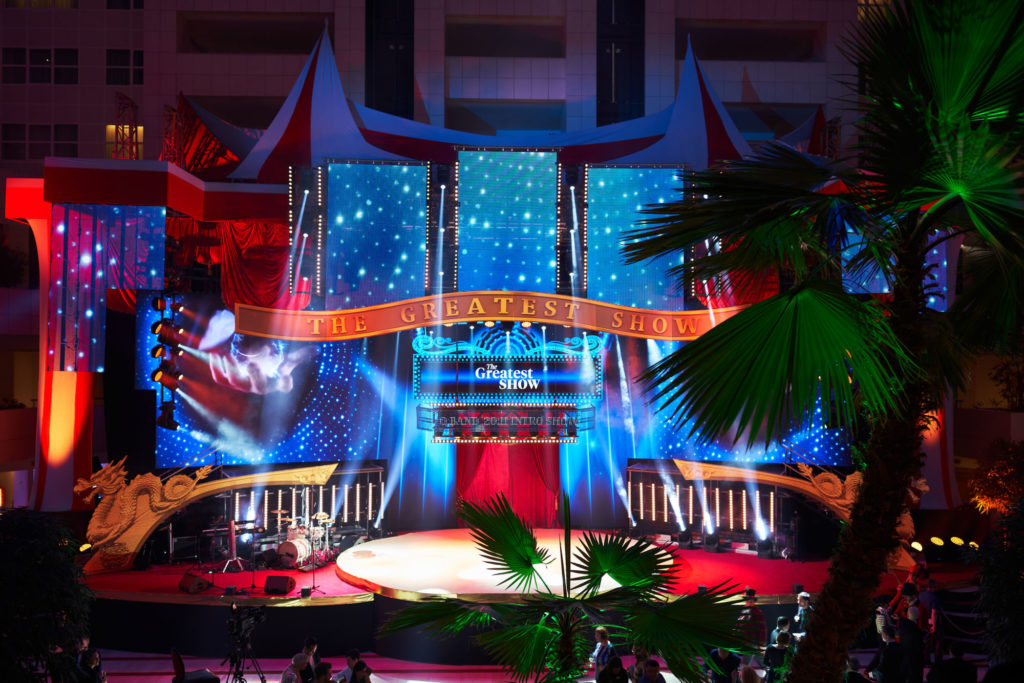 And so, the Hilton lobby became a circus for one night, featuring several dancers and artists. AV Media Events, in cooperation with Rental Pro, fulfilled the task of organizing and technically providing the whole night of the New Year's Eve celebrations. We had to set up a stage in the main lobby of the hotel that had the scene look like a circus stage. To create the perfect scene, we installed several LED screens and lighting effects on the stage and with our sound, the show was fantastic. The celebrations took place not only in the main lobby but also in other locations of the Hilton hotel, like in the first real sky bar in Prague named Cloud 9.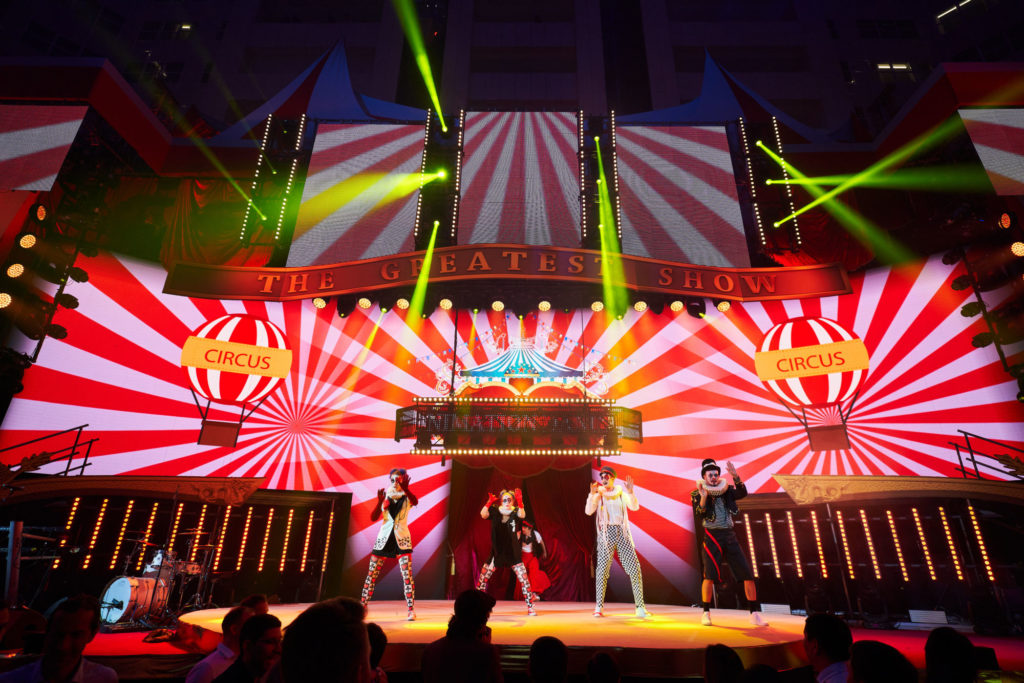 The whole celebrations could not be without the entire crew of technicians from both companies. They did an extraordinary job! And thanks to our project management, which participated in the preparation of the show throughout the year. We are already looking forward to what theme the Hilton Hotel will prepare next year.