The Neon Night Run, a 5 kilometre night run, was not so much about the pace, but rather about enjoying the beautifully lit Hvězda park. The participants started off in a big neon floodlit corridor with a five kilometre-long track with five original zones awaiting them. Falling umbrellas, various pyramids, illuminated trees, but the biggest attraction was the zone of the main partner AV MEDIA. The dominant feature of this zone was the colourfully litLetohrádek Hvězda. The show was complemented by a pathway lit with inflatable decorations and intelligent Robe moving lights. The participants ran through a fog gate lit by a backlight green laser at the end in the AV MEDIA Zone.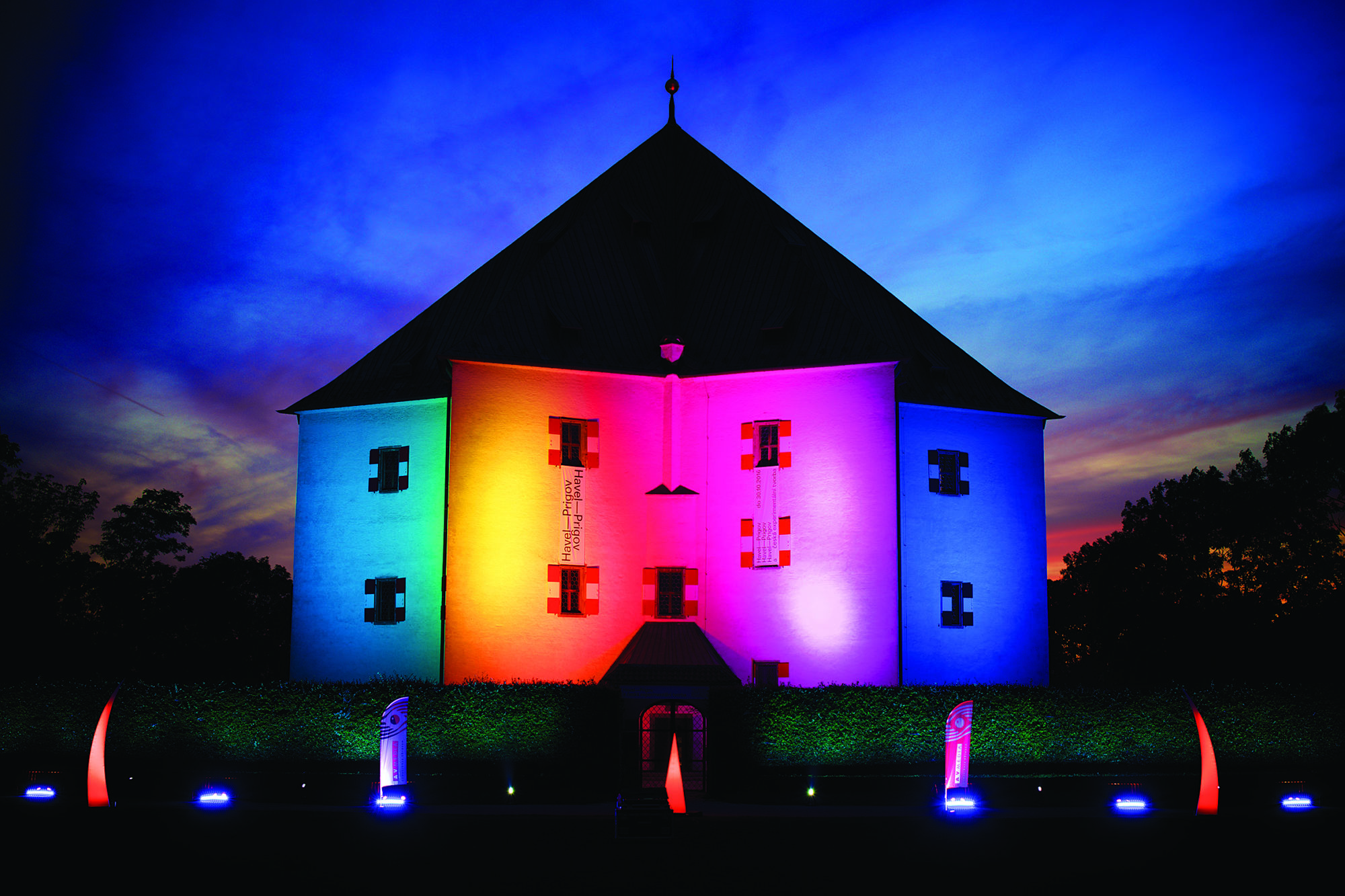 Each NEON NIGHT RUN participant earns CZK 50 for the endowment fond Drop of Hope paediatric oncology in Prague. The race started in complete darkness at 20:30 at the Obora Hvězda that was aglow in neon lights. A sports town was built on the Vypich meadow, which provided full facilities for all runners. There were also neon face painting and neon items for sale with refreshments at the finish line and a beautiful medal, provided by the event organizers Media Ltd. Petr Říbal moderated the event and DJ ROXTAR appeared at the after party.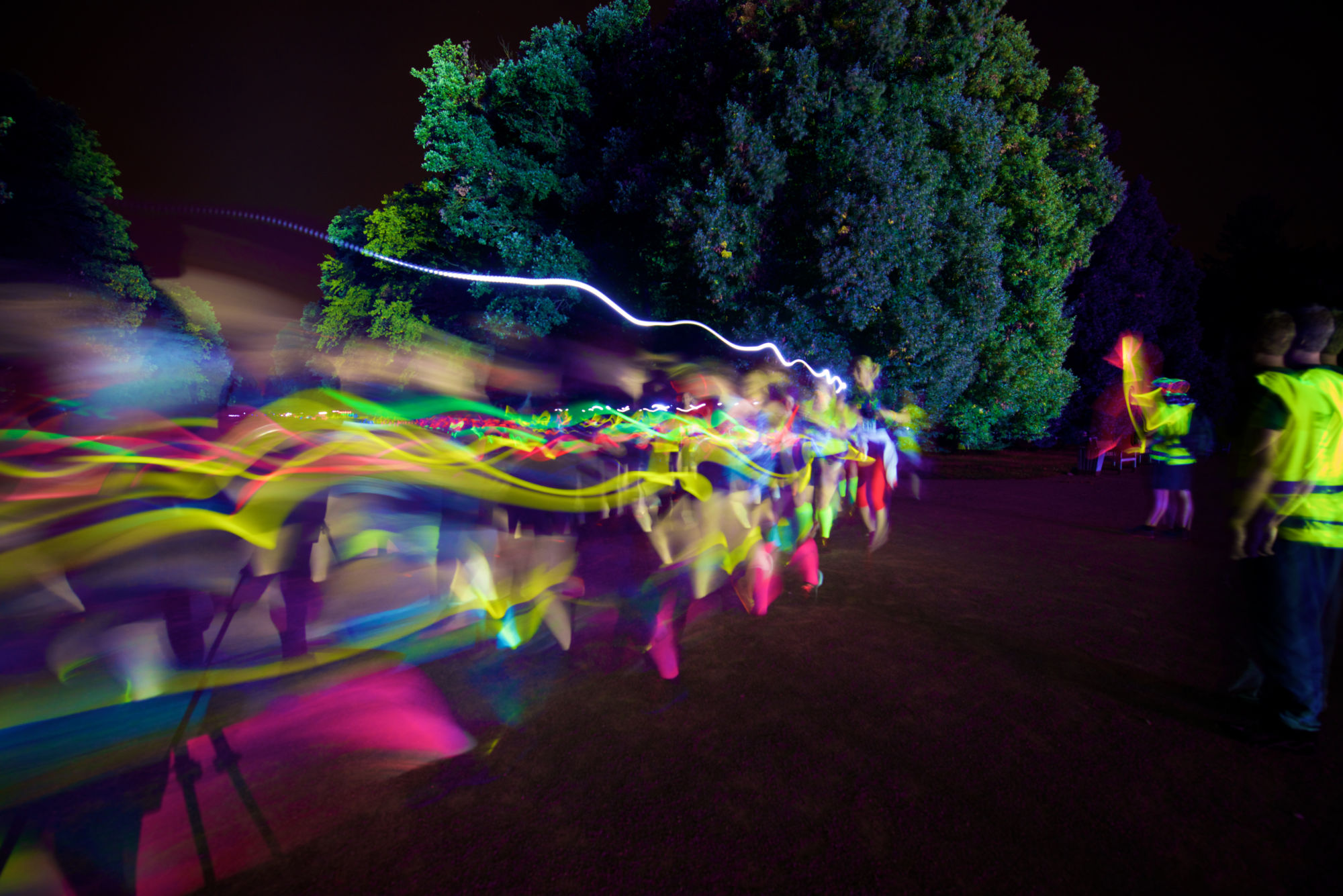 If you did not make it this year, do not worry. We are already preparing the next Neon Night Run – it will happen on 1st od September 2018 in the same place.
Photo: Stanislav Milata for AV MEDIA