The Geneva-based United Networks of International Corporate Event Organizers (UNICEO®) recently celebrated its inaugural European Congress in the Hungarian capital. Held at the Kempinski Hotel Corvinus, located in central Budapest just metres from the emblematic Danube, the two-day congress brought together over 150 UNICEO members and keynote speakers. Numerous countries were represented from the UK to Russia, the UAE to China.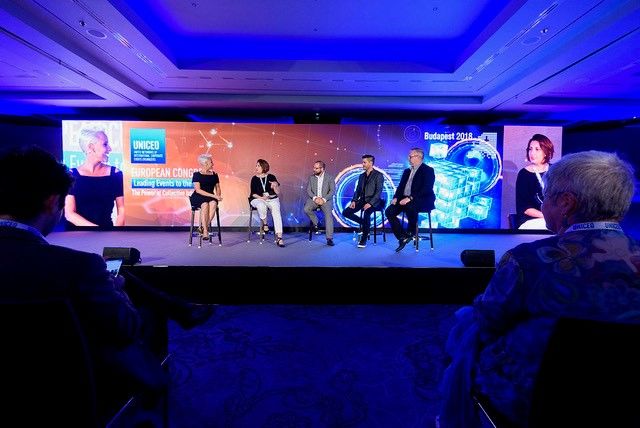 Entitled ''Leading Events to the Future', the Congress provided two full days of insight, knowledge and inspiration for participants with the aim of letting them experience the "Power of Collective Intelligence".
Divided into four thematic sections, Measurement, Engagement, Technology and Innovation, and Leadership, the Congress programme adopted an innovative format with keynote sessions, panel discussions and Collective Intelligence Activities where participants were able to share ideas and pool resources while working on practical issues that are commonplace in their everyday roles as event organizers.
Brill AV, the Hungarian member of oneAVteam, took care of all the technological side of the congress. Also, Balint Eder, the head of the rental department of Brill AV, was one of the speakers.
You can find more about the congress on their website.