Nearly two hundred participants took part in the latest edition of our workshops at the Warsaw EXPO XXI Centre. Two subjects were presented simultaneously over two intensive days: The Secrets of Concert Technique and AV Solutions for a Modern Office.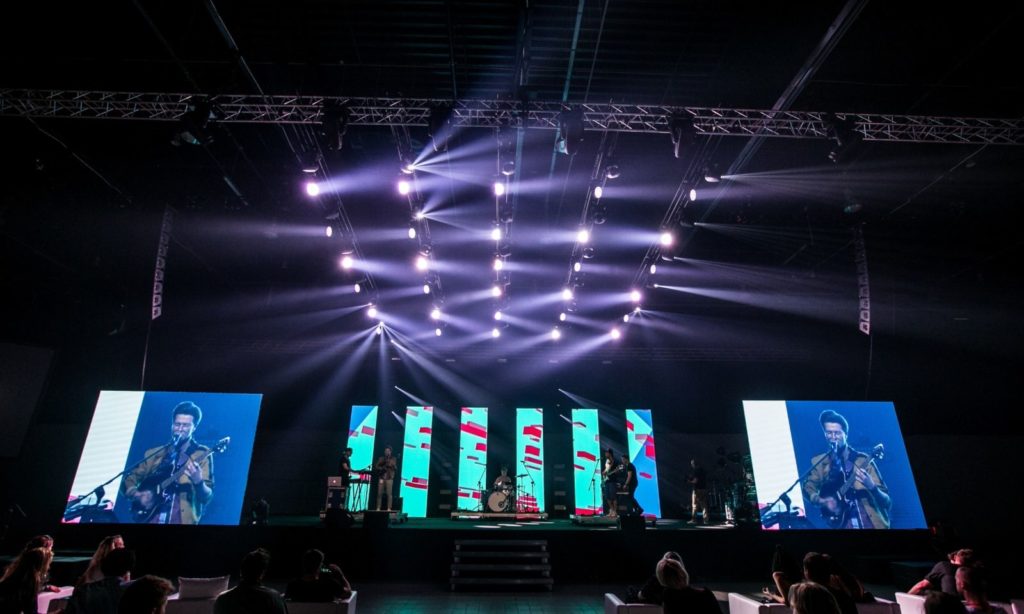 This year, in The Secrets of Concert Technique, we decided to familiarise our participants with the work and techniques involved in putting on a successful concert, which is a frequent element of many events. Workshops were conducted by the technical director of Brill AV Media, Wojtek Kosiorek, who for many years has been a sound engineer working with the most famous musicians in Poland.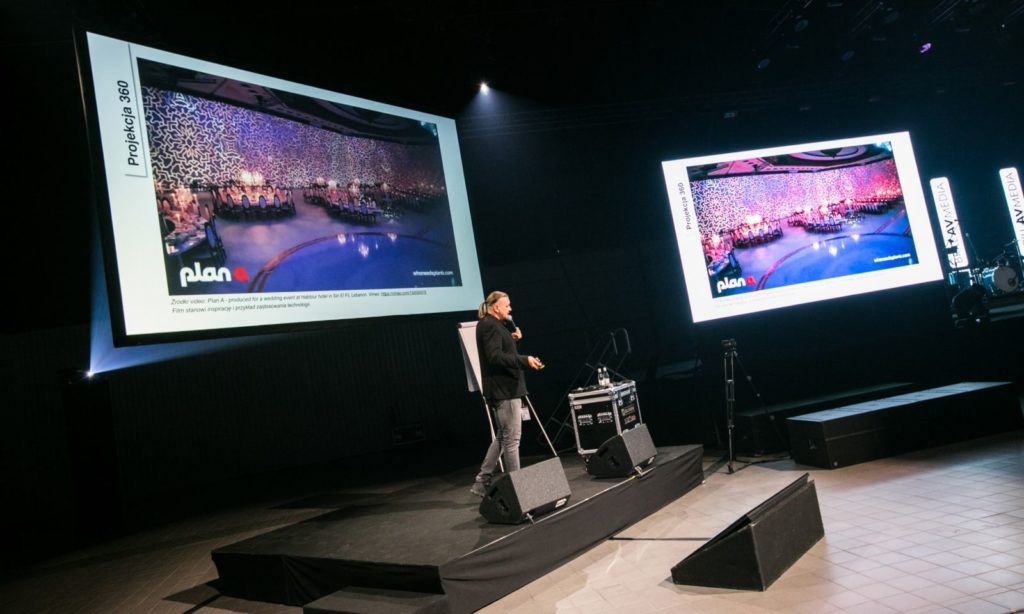 On a professionally prepared stage, our guests traced two bands' set-ups, the exact course of rehearsals and the concert, and all the elements and secrets involved in the process. The two bands, Hyper Son and The Bullseyes, played with well-hidden stage right in front of an audience consisting mostly of event agency employees as part of the Kayax record label's MY NAME IS NEW project.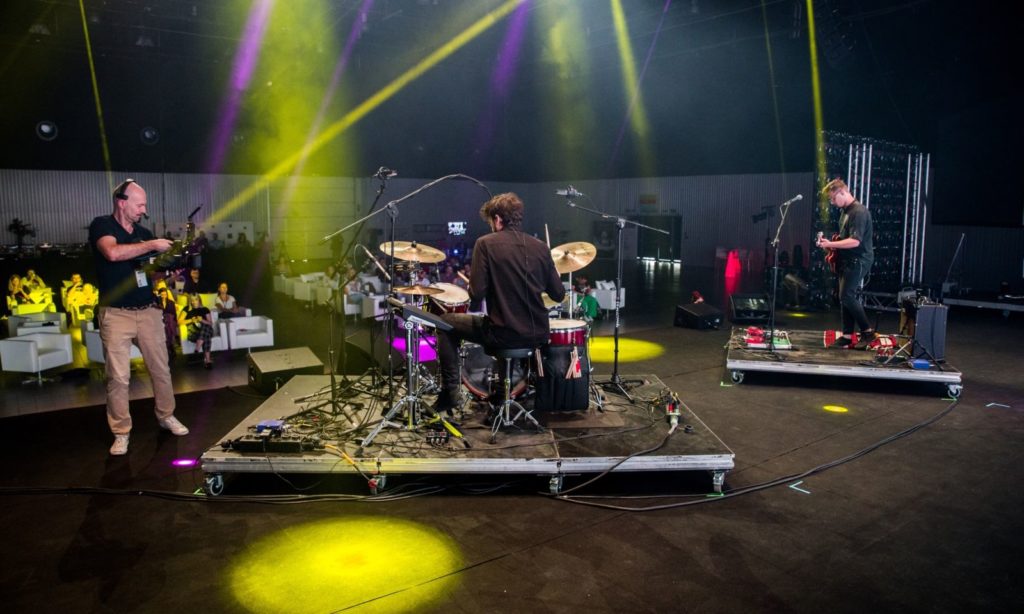 At the same time in another room, AV Solutions for a Modern Office workshops were held with speakers David Lesch, Hubert Karasiewicz, Andrzej Pawluś and Wojciech Łobacz. During the workshops, the audience learned not only about current trends in office furnishing but also about the growing pace of changes in the way of working. Participants were also acquainted with the latest solutions in the field of room reservation systems and made test reservations and checked the functions available from the panels.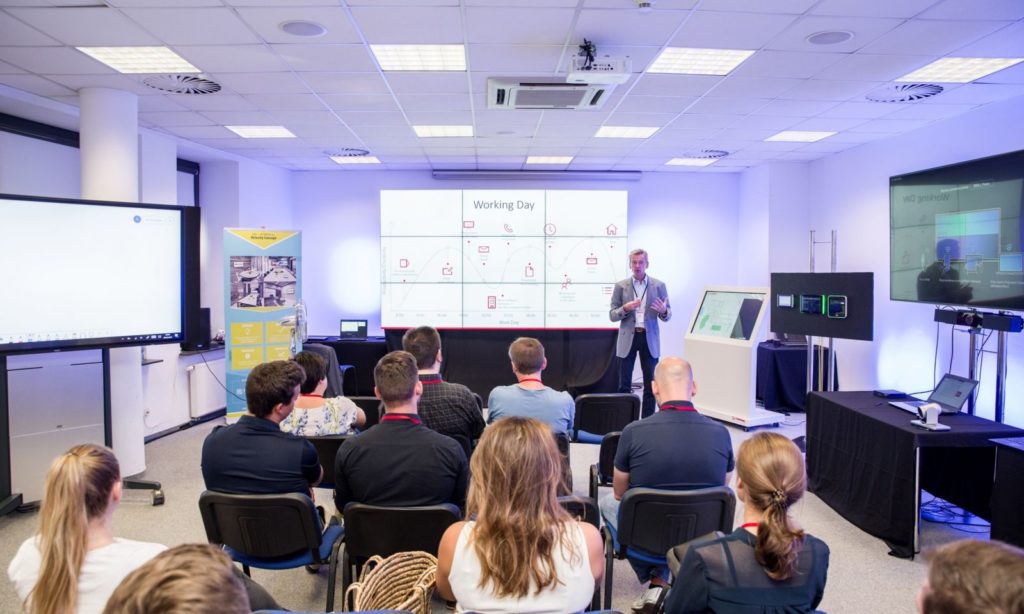 After the hands-on session at the booking panels, it was time to present wireless video communication solutions. Our guests independently discovered how even the most complex 4K video transmission systems work, with devices from manufacturers such as Barco, Polycom, Kramer, Crestron Airmedia and Airtame.
The last AV Solutions for a Modern Office workshop was devoted to Unified Communication (UC) systems. Participants could test the ease and effectiveness of video conferencing along with sharing content between users of different UC platforms. Solutions from the most influential manufacturers were tested, whose integrator is Brill AV Media.