In May 2019 we organized a show on the sunny island of Malta. It was for the tenth time in a row for one of the world's most famous swimwear and water sports equipment companies – the Italian Arena.
The grandiose three-day conference session took a place in the Hilton Malta Congress Hall and was followed by an evening fashion show at the coastal design area of Café del Mar. A different form of the event concept focused on the best possible blending of performers and audience. The new concept succeeded, and all guests had each individual element of the collection and Arena's direct representatives constantly within reach. It completely surrounded them. Our creative concept of used AV technologies contributed significantly to the whole event as well as the content designed by the cooperating Italian agency Alfa Omega.
We took an advantage of our membership in the AV Alliance and borrowed some part of the AV equipment from a local member Powerhouse Malta. We added about 22 tons of our own technologies and fulfilled sustainability approach which the clients start to require during their events.
HILTON
Led wall divided into three parts with a total size of 15 x 4 m (4 x 4 m, center 7 x 4 m, 4 x 4 m)
5 additional projection screens made of 8 x 4.5 m Karga system (each)
Composite image size was in a total width of 55 m and a 360degree projection
About 60pcs of Robe Intelligent Lights
Sound system L´Acoustic – Kiva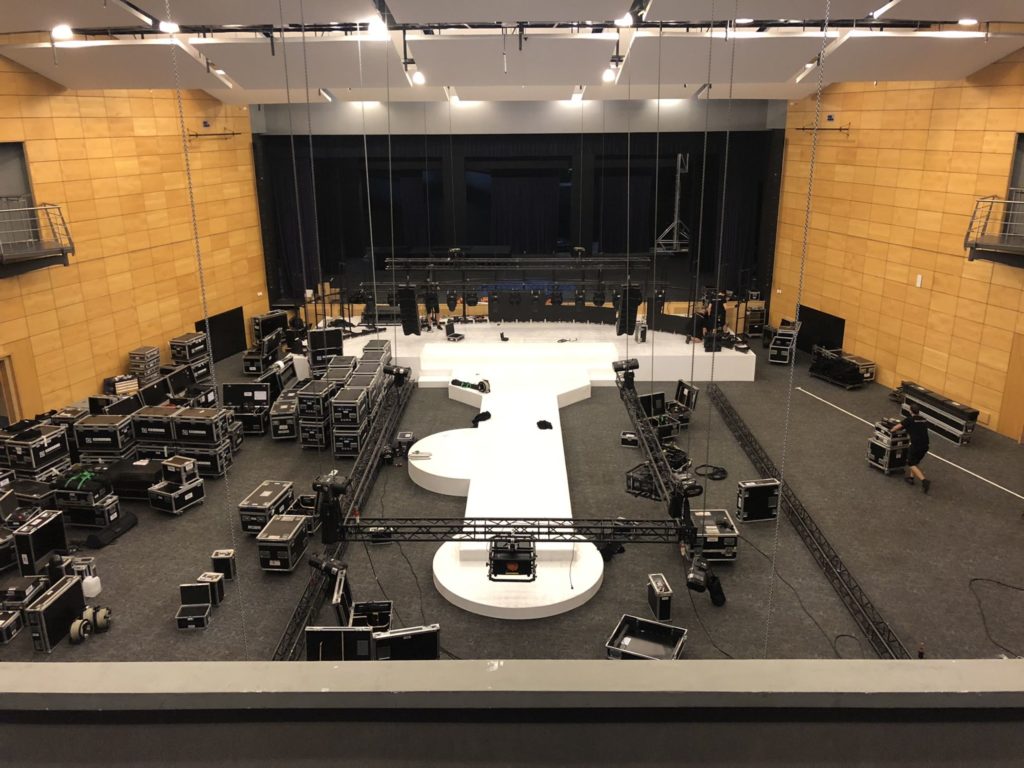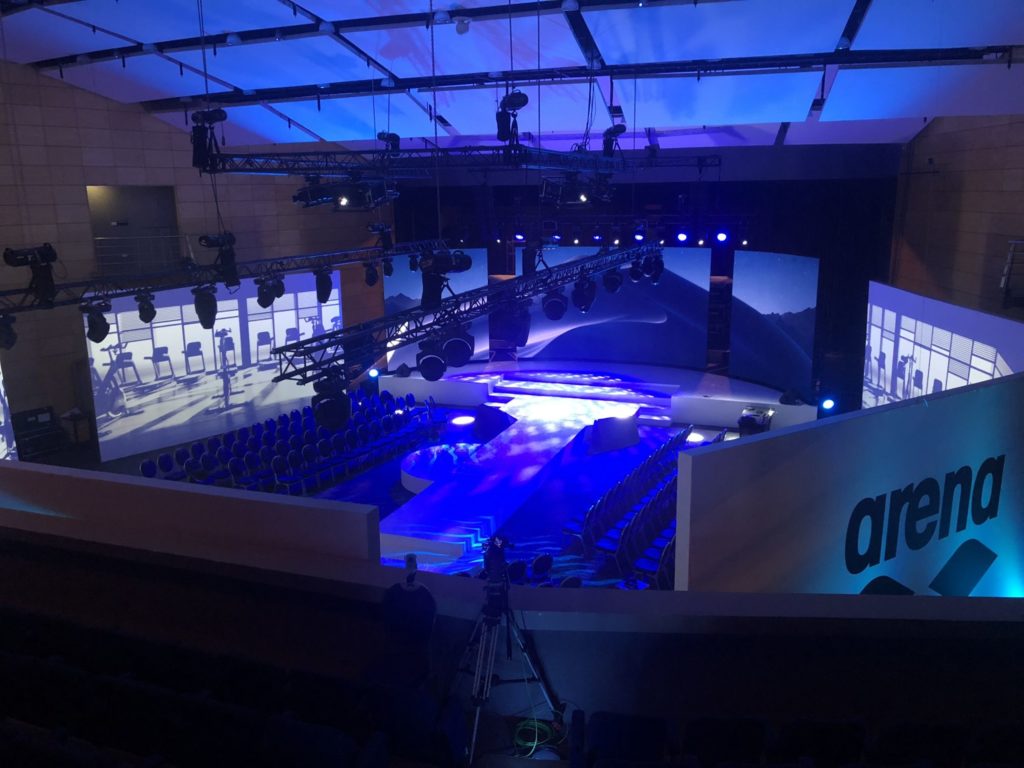 CAFE DEL MAR
We provided lighting and sound system on the seashore with a total width of approx. 80 m
Combination of lights from Robe, Clay Paky, Prolight – approx 100 pcs
Sound system STM Nexo